pistolpete

Post subject: Re: I'm very pleased...

Posted:

06 Aug 2011, 00:04

New to AZS


Joined: 07 Jul 2011, 16:00
Posts: 26

The gun is a Aresenal SLR-107FR. Only mods to the gun are the Hogue grip, front sight block straightened, and the bi-tone coating job.

Can't remember which color I chose (Sniper Grey maybe?) but Tim was incredibly patient with me choosing the color scheme.

It's safe to say acoating will be getting more of my business, I'm already pondering future projects....
Corrosion Resistance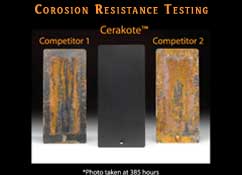 Flexibility Testing